By Pervez Saleem
"We respect our elders. There is wisdom that comes from experience, and I am not going to stop learning from wise counsel."
"Honoring your elders like mother, father, teachers, leaders is the gesture we can show for all the convenience they provided us. Your ageing parents deserve all the respect and love for the sacrifices they have done for you in their life."
"Respect our elders. They made it through school without google or wikipedia."
"The best classroom in the world is at the feet of an elderly person."
"Respect for your elders was one of the cornerstones to civilized behavior."
You can make an elder smile today
Everyone deserves a mailbox full of love letters, and we're on a mission to make that happen– we've sent more than 250,000 letters of love around the world. We post about elders who want mail from you on the 1st of every month! So take a few minutes, sit down, and write a letter. Tell them about yourself, maybe share a joke or a riddle and let them know that they are loved.
OUR STORY
We started because of a loving grandpa.
Hey, I'm Jacob. I'm a recent graduate from Yale University and proud founder of Love For Our Elders.
I founded Love For Our Elders in 2013 because of my grandpa.
A grandparent's love will never grow old. Growing up, my Saturday afternoons were colored by strolls in the neighborhood park with grandma and grandpa. Afterwards, they'd treat me to crackers and milk, and a cookie if I was lucky. We'd even vacation together, have sleepovers, and play Scrabble.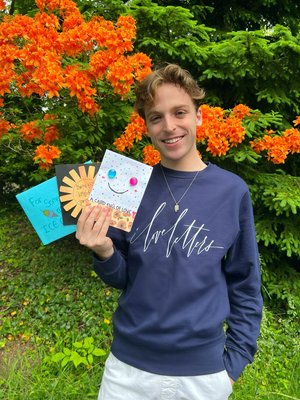 I was devastated when my grandpa died. To honor him, I began to volunteer at my local senior living community as the "bingo boy," theatrically calling letter-number combinations to enthusiastic players. You'd be amazed how competitive our games could become.
I started visiting the residents one-on-one, and some of them became my best friends. During my awkward teenage years when I often felt alone, I found people who cared about me.
But I quickly found out the world didn't always care about them. In fact, many would tell me that I was their only visitor. They hadn't heard from family in months.
That didn't seem fair. At 13, it was common sense: the residents made me feel so loved; so surely, they deserved to feel the same. I went home and began scribbling handwritten letters of love to give to my older friends. It made them smile. I traded my title for "letter boy."
Since then, I've been on a mission to alleviate a growing loneliness epidemic.
The stats behind social isolation: In 2020, 7.7 million community-dwelling adults age 65 and older in the United States were socially isolated, and 1.3 million were severely socially isolated. More strikingly, 43% of Americans age 60 and older report feeling lonely, which is shown to increase risk of dementia, heart disease, stroke, and premature fatality from all causes.
That mission now includes an amazing team and more than 50,000 volunteers across 70 countries working together to fight loneliness with love. Since 2013, we've mailed hundreds of thousands of thousands of letters to senior communities, created a storybook of inspiring seniors, and facilitated in-person volunteering events. During the COVID-19 pandemic, we compiled video messages of hope, love, and encouragement, ran education and awareness social media campaigns that reached tens of millions of people, and engaged individuals, classrooms and companies in remote service.
I'd love to have you join our work. From writing a letter to an elder to chipping in to help us keep our work going, there's so much you can do to make a difference and show your "love for our elders."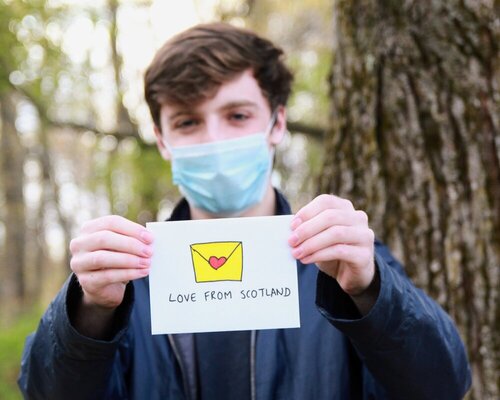 Jacob Cramer
                                                                            Founder, Executive Director
https://loveforourelders.org/our-story
Chip in to support our work
We're run entirely by volunteers who coordinate letter requests, speak to classrooms and organizations,facilitate volunteer events, and manage our website. While we LOVE what we do, it's not easy.
Consider taking your giving a step further by making a contribution along with your letters to help us continue serving seniors.
Sada-e-Watan and the team have the utmost admiration for Jacob Cramer's efforts to show us the way to respect, honor, and love for our Elders. We need to support and help "Love For Our Elders" Thank you, and continue the wonderful work. God Bless You!!!