Courtesy: Dawn News/X
The International Cricket Council (ICC) on Monday denied that Pakistani sports presenter Zainab Abbas was deported from India — where she was a part of the World Cup 2023 broadcast team — adding that her exit from the country was due to "personal reasons".
ICC official C. Rajshekhar Rao confirmed the development to Arab News, although some media reports suggested her departure was necessitated by "security concerns", which arose after a complaint was filed in Delhi last week by a local lawyer, who accused her of posting "derogatory" tweets targeting the Hindu faith in the past.
The complaint was rooted in screenshots of posts made by an account with Abbas' name in the Twitter handle on micro-blogging site X (formerly Twitter) in 2014.
Dawn.com could not independently verify the veracity of the tweets attributed to Abbas in the complaint, and has also reached out to her for a comment.
However, another tweet of hers, which was indeed from her official account, was cited in the complaint merely because of its pro-Kashmir content.
According to Indian news website OPIndia, the lawyer named Vineet Jindal had on Oct 4 filed the cyber complaint against Abbas with New Delhi police's cyber cell.
The complainant had also sought a registration of a first information report (FIR) against the presenter under various sections of the law "for making disparaging remarks about Hinduism and for anti-India statements", the report added.
In his post on X, the advocate demanded that the presenter be removed from the list of presenters for the ongoing World Cup, claiming that "anti Bharat people are not welcome in Bharat."
Adv.Vineet Jindal
@vineetJindal19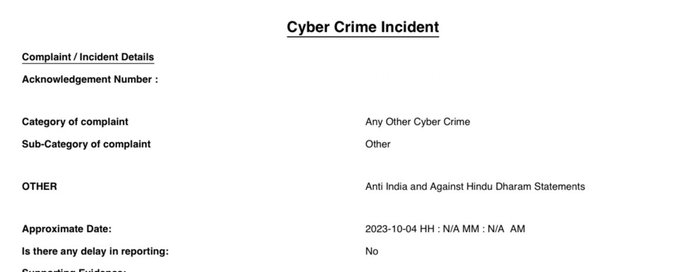 zainab abbas
@ZAbbasOfficial
There was always intrigue on what lies on the other side, more cultural similarities than differences, rivals on the field but camaraderie off the field, the same language & love for art & a country with a billion people, here to represent, to create content & bring in expertise…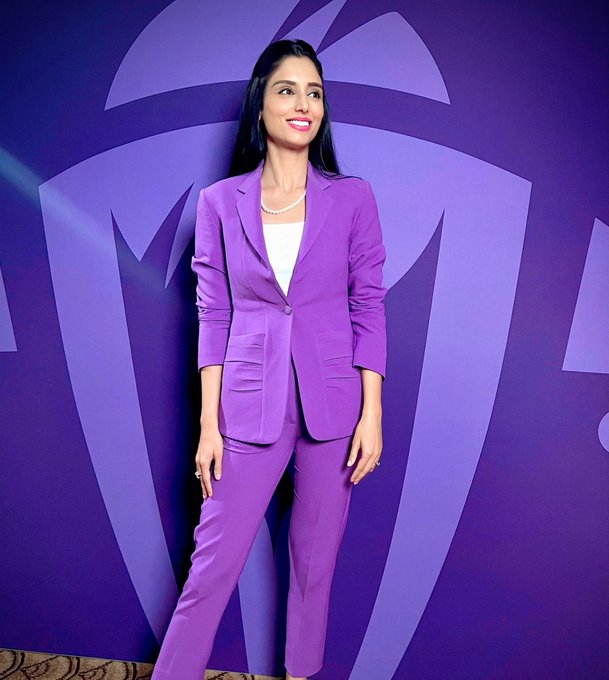 Two days later, on Oct 7, Vineet shared a redacted version of another letter he sent to Board of Cricket Control of India Secretary Jay Shah. The letter in question contained the recipient's name and the subject and sought action against the presenter for her alleged anti-India remarks.
Adv.Vineet Jindal
@vineetJindal19
Update on Zainab Abbas Matter:- Complaint letter sent by
to@BCCI
and@HMOIndia
seeking removal of Zainab Abbas
as the presenter at the  ICC  World Cup 2023 for her derogatory and provocative posts against Bharat and Hindu Dharma. "Athiti devo bhava" only for those who respect our country & Hindu Dharma but Anti Bharatiya are not welcome on Our Land. #ZainabAbbas #Arrestzainababbas #ArrestZainab
Adv.Vineet Jindal
@vineetJindal19